Newsletter of Chip & Tammy Welton
One year later:
Seems like yesterday, April 18 will be the first anniversary of my heart surgery. I am fully recovered especially since
I stopped taking beta blockers, etc. It is good to be able to travel again. I recently returned from Kingston, Jamaica and working with our staff there in the schools. Praise God the schools are wide open for our ministry and they are seeing hundreds of students respond.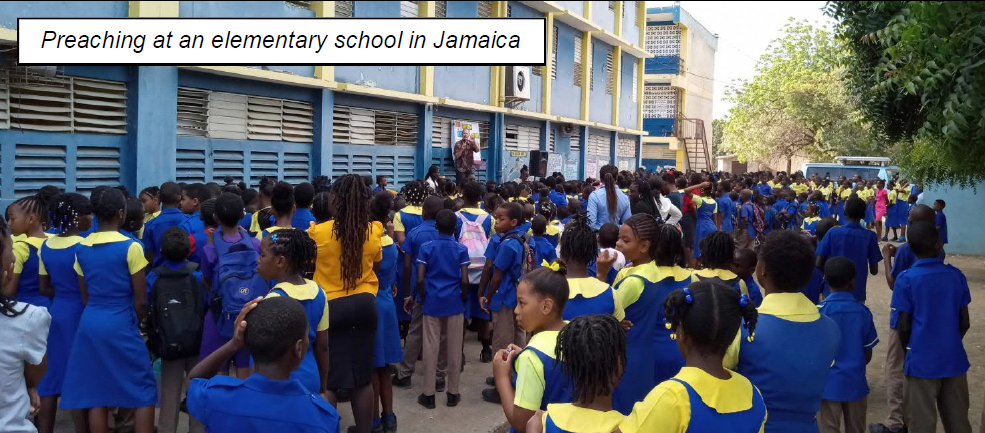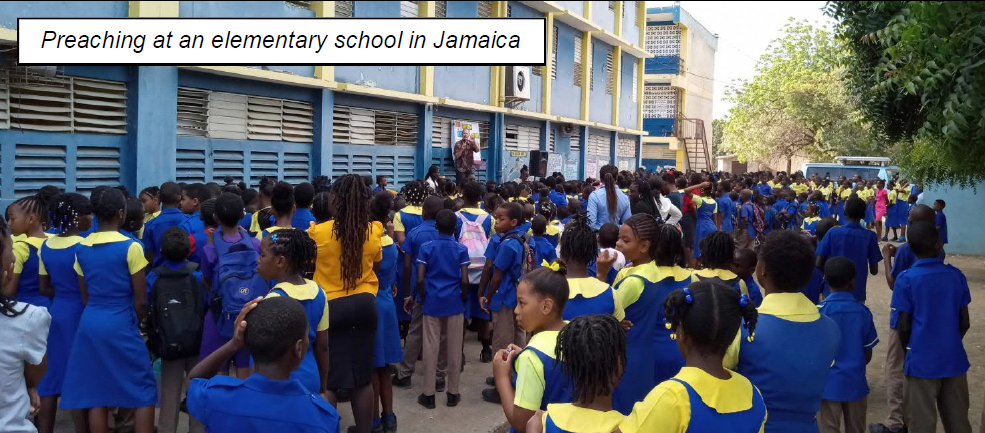 It was a blessing staying with Eddie and
Shirley Smith. They have been with OAC
Jamaica for many years. A few years ago,
the house they were renting burnt down.
Through the help of some of you they now
have their own home. A big thank you to
all who prayed for them and for those who
gave.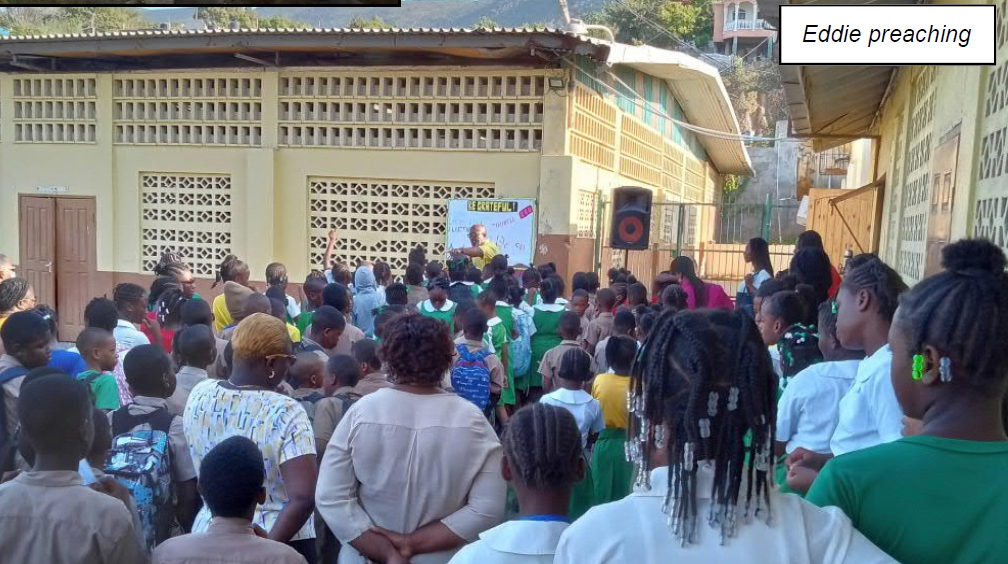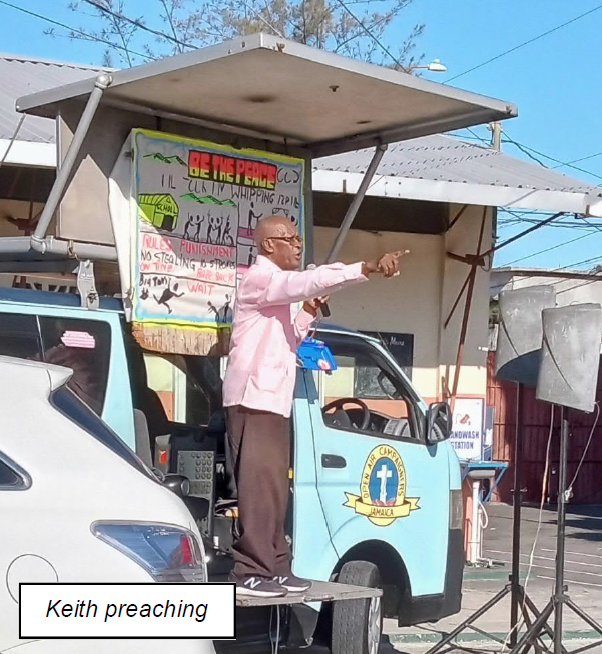 It was a blessing attending Keith Phillips' 85th birthday celebration. He is
amazing - still going strong preaching the Gospel in the schools. Uncle Keith
is known and respected in most if not all the schools around Kingston.
Ministry in Calgary,
We can still do ministry in Calgary in the winter, the colder the better for the ministry in the
heated LRT C-Train stations in Calgary.
I must be a little evasive about my next trip but it will be somewhere in Asia in May. We have
staff working in difficult situations. I hope to be a help and an encouragement as I go.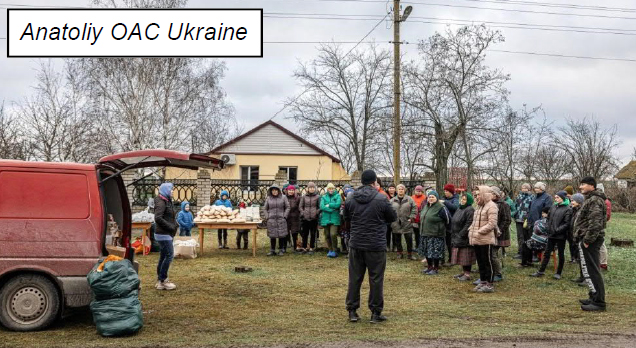 A recent text from Anatoliy Director of OAC Ukraine tells much. He wrote: "Yes, we are okay
after the bombing by Russian-Iranian drones."
He and family live near Kiev. He ministers to
soldiers and families often doing funerals. He
is also involved in humanitarian relief and
finds many open doors to share the gospel.
In January we had our first evangelist to be arrested as a spy. Our Director in the Congo wrote:
"The problem is that I am a Tutsi. I was told that neighbors of mine told the police that I am not Congolese but Rwandese. That is the reason why they came to arrested me. That neighbor told them that I am not a missionary. I was accused of working for Rwanda as a spy. I spent 30 hours in prison. Fortunately, they found the information which the neighbors gave them was false. Please keep praying for our tribe. We are passing through hard times, some are in prison, others are being killed, burnt etc."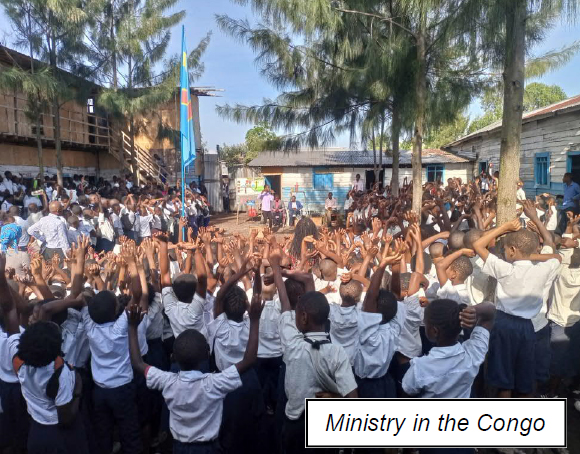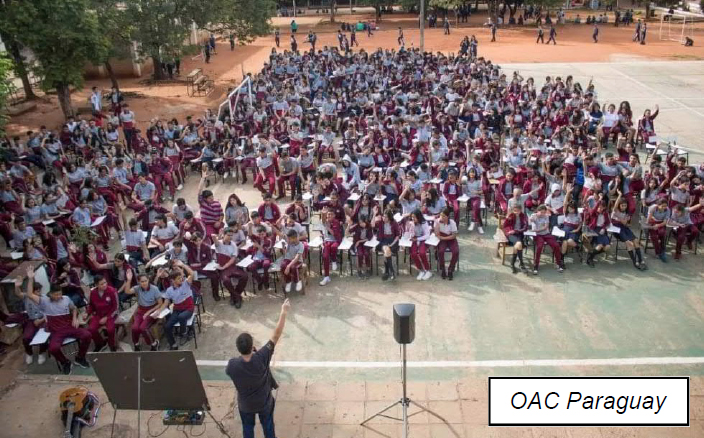 This is likely a first as well. In the March Report of ministry of the 3 OAC teams in Paraguay they reported that they had 84 assemblies in schools with 20,419 students attending, including 65 elementary schools and 19 high schools with 710 teachers attending. It is the most schools they have ever done in one month. Looking to the Lord and seeking to finish the race and complete the task of proclaiming Christ,
Chip and Tammy
Acts 11:24
Tammy's Corner
We are trying to keep warm this winter. Some of our windows are old and seem to let the cold air in the house instead of keeping it out. But God has been good to us. We have been healthy and impatiently waiting for the warmer weather. Chip took his first OAC overseas trip since covid and the day after he left our plumbing backed up and started flooding our shower and bathtub along with our toilets. Every winter we must be careful what we put down our pipes or the sewer pipes freeze up. This year we weren't as careful, I guess, and before long we were in trouble again. The town had to send a truck, again, and thaw out our pipes. So thankful for a working bathroom now !!!
Praise/ Prayer
Ps 121:2 My help comes from the LORD,  who made heaven and earth.
1. Praise God for a wide-open door for ministry in the schools in Jamaica, Paraguay and other countries.
2. For renewed health and energy and being able to visit the branches again.
3. For over 400,000 reached in 2022, and looking for well over 500,000 this year.
4. Please pray for the May trip to Asia
5. Pray for our workers in The Congo.
6. For gifts to our "Where Most Needed Fund", which go to supplement our work mainly in Asia, Kenya, and Russia.
7. Praise God for His provision for our support for the last 33 years with WP/OAC and for the work worldwide.